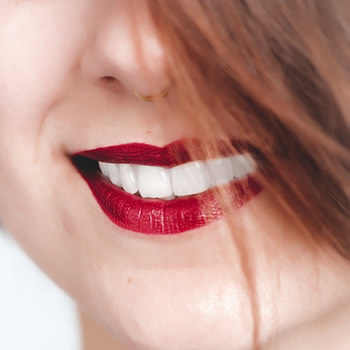 Are you embarrassed about your discoloured teeth? Do not let a little yellowing get you down!
In-chair teeth whitening has been known to instantly brighten smiles up to eight shades. Learn more about this simple procedure to decide if it is right for you.
In-Chair Versus At-Home
Unlike take-home teeth whitening options, in-chair teeth whitening can quickly make a noticeable difference in your smile. Specifically, the Philips Zoom whitening system has the potential to resolve your stains in only one sitting.
While teeth whitening strips and gels tend to produce results over extended periods, Philips Zoom produces fast results. The technology that it uses can allow you to leave our office with a completely transformed smile.
Say goodbye to the patience required to use at-home whitening products. The Philips Zoom whitening system can help you smile brighter and prouder.
How to Prepare
Preparing for your in-chair teeth whitening procedure is easy. All you have to do is bring yourself into HealthPoint Dental. We will take care of the rest! During your appointment, you can sit back and relax. We will repeatedly apply the professional-strength gel to your teeth and focus the special LED light on your mouth to accelerate the overall process.
While you are distracted by your favourite television programme, your teeth will become whiter than ever before!
Quick and Simple
In-chair teeth whitening is a quick and simple option for patients who are tired of their stained or discoloured smile. Just 45 minutes of your time can yield bright and long-lasting results.
Contact our practice for more information about your teeth whitening options. We are happy to provide further clarification regarding the pros and cons of in-chair teeth whitening versus take-home whitening products. If you have any questions at all—please do not hesitate to ask!
* Any surgical or invasive procedure carries risks. Before proceeding, you should seek a second opinion from an appropriately qualified health practitioner.