Dental Veneers in Liverpool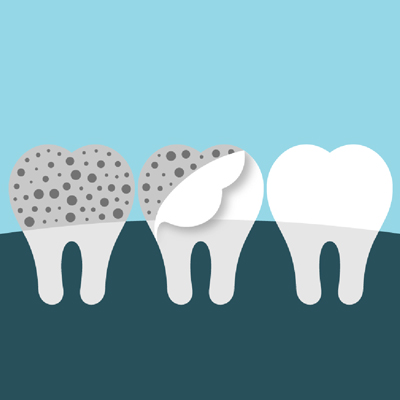 The celebrities in the pages of magazines or on television shows weren't actually born with a perfect smile. In fact, they've likely had quite a bit of assistance in achieving their desired look! At HealthPoint Dental, we have many patients who are interested in cosmetic dentistry.
Within cosmetic dentistry, there are many solutions available. You can even combine several of them to achieve your desired look. Veneers are a popular option that are chosen by people around the world who want to mask imperfections or make a memorable first impression on others.
Who Are Veneers Right For?
If you would like to have a perfectly aligned, bright smile, dental veneers may be the ideal solution for you. There are few people that aren't a candidate for veneers. Nearly everyone can get them with the exception of people who grind their teeth, as they will likely damage their veneers.
You must also have a sufficient level of oral hygiene. For example, if you have cavities, you must undergo treatment for those before you can embark on getting your veneers. If we identify any problems during your consultation, we'll let you know straight away.
What to Expect in Getting Veneers
There are just two appointments necessary when you have decided to receive veneers at our practice. You'll first be evaluated to determine that they're the most suitable way to proceed in reaching your goals. Then, we'll gather information such as impressions. Our local laboratory will use this information to custom-create each of your veneers.
Once the laboratory sends the veneers back to our practice, you can return for your second appointment. You and your dentist will look at the veneers together. We'll place them on your teeth. When you and your dentist are satisfied, we'll cement them into place. They'll be polished to a gleaming finish, and you'll leave showing off your new, gorgeous smile.
How to Keep Your Veneers in Great Shape
Veneers are stain-resistant, but that doesn't mean that you can't be affected by dental problems around your veneers. They can be brushed and flossed just as you would with a natural tooth. At your biyearly checkups, we'll evaluate your veneers to make sure that they look healthy and sparkling. If there are any problems present, we'll be able to identify and address them straightaway.
Be sure to avoid opening packaging with your teeth, chewing ice or other hard substances and generally take care to avoid things that could damage your veneers.
Frequently Asked Questions
How do I know if veneers are right for me?
Whether veneers are suitable for you will depend largely on what your goals are. If you wish to show off teeth that are free from imperfections, veneers are likely a good choice. As long as you have sufficient oral hygiene, veneers will probably work for you.
The cost of your veneers will depend on how many you require. Some people just need one to address a blemish in a single tooth. Other people would like to have a full set to perfect their entire smile. We'll go over all costs with you at your initial consultation.
What will my teeth look like after I get veneers?
Your veneers will be custom-created to look exactly as you would like. Some people want that celebrity smile with teeth that are perfectly square and white. Others like to have small imperfections added to their veneers. Your dentist will work with you to make sure that your veneers are made to your specifications and that you're satisfied with them before the lab creates your veneers.
Do you have payment plans available for veneers?
Yes. It's important to us that everyone has access to the dental care that they need. To do so, we provide flexible payment plan options through DentiCare and Zip Pay. The process for the application and approval takes just minutes to complete. We'll help you through each step to make it simple for you.
Get Started Today
Have you always dreamed of having a perfect smile? We can help you achieve your goals. Contact our experienced team today to learn if veneers Liverpool are right for you! We provide convenient Saturday appointments that fit easily into your busy schedule.
CONTACT US
* Any surgical or invasive procedure carries risks. Before proceeding, you should seek a second opinion from an appropriately qualified health practitioner.

Dental Veneers in Liverpool NSW | (02) 9601 3164