Cosmetic Dentist in Liverpool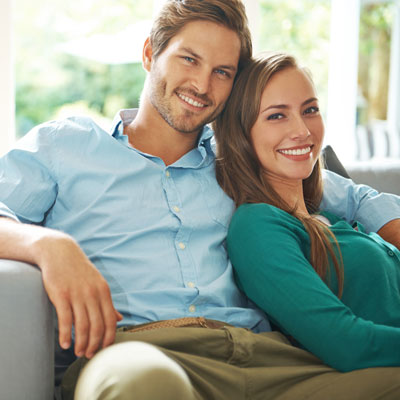 At HealthPoint Dental, we provide the care your entire family needs. With our full range of services, we're sure to find what suits you. Increasingly, people are interested in what they can do to alter the way their teeth appear. If you would like to make a change to your smile, we have a full suite of services available to you. We'll discuss what your goals are, then make our recommendations on which solutions are most appropriate for you.
You can even combine one or more of our cosmetic dentistry options to get the smile you've always dreamed of. Our services include
Crowns and bridges
Veneers
Teeth whitening
Smile makeovers
ClearCorrect
Who Is a Candidate for Cosmetic Dentistry?
Have you ever looked at a picture and wished your smile looked different? You're not alone. Cosmetic dentistry is increasingly popular around the world. More and more, people realise they can make small alterations that add up to a remarkable transformation in the way they feel and their appearance.
Within cosmetic dentistry, you can discover ways to make your teeth straighter, whiter or appear perfectly aligned.
There are a few situations that would mean you're not eligible for cosmetic dentistry. At your initial consultation, we'll discuss whether your desired solution is appropriate for you. In certain cases, you may require dental work before embarking on your cosmetic treatment. For example, if you have decay in your teeth, we will need to address that before you can have your teeth whitened.
Our Array of Cosmetic Dentistry Options
If you're wondering whether one of our cosmetic dentistry services is right for you, we welcome you to book in for a consultation. Below, you can read more about each of these solutions and what they can address.
Crowns and Bridges
Damaged teeth can leave you unable to chew and in pain. A dental crown is a cap that goes over a compromised tooth to give it greater stability. If you're missing one or several teeth, a dental bridge is an option. It's cost-effective and fixed in place, meaning you won't have to worry about removing it.
Bridges are used to span the gap where teeth have gone missing. They can replace one, two or multiple teeth in a row. Your bridge can be custom-designed to you so that it looks perfectly natural and to your exact specifications.
Though crowns and bridges aren't real teeth, you can treat them as if they are. Brush carefully around your crown or bridge and be sure to floss around it. With the proper care, they'll last for years to come.
Veneers
Gain a stunning smile with dental veneers. Not everyone is born with a perfect smile. Fortunately, you have options to cover blemishes on your teeth. A veneer is a thin shell that goes over your existing tooth structure, masking imperfections and leaving you with a gorgeous appearance. We'll work with you to plan out how you'd like to look after receiving your veneers. You'll be involved in each step, making sure you love your new smile!
Teeth Whitening
Whitening your teeth can make a powerful impact on your self-esteem. We provide teeth whitening with the Philips Zoom system, which is widely regarded as one of the best in the world. You can whiten your teeth up to eight shades in just an hour-long appointment at our practice. If you prefer to whiten your teeth at home, we can offer you a take-home kit with complete instructions on how to proceed.
You'll show off a more confident, brilliant look that makes a fantastic first impression on others. Teeth whitening is a simple way to enhance your overall appearance.
Smile Makeovers
Do you require more than one of our solutions? We can create a personalised smile makeover plan for you. You'll work one-on-one with your dentist to decide which treatments will suit you and your goals best. Then, we'll carry out the procedures within your desired time frame. You can space out each treatment as you wish or choose to get them everything done in a single appointment. We'll work with your wishes and budget to make sure that you love the results of your smile makeover.
ClearCorrect
Getting a perfectly aligned smile doesn't have to mean years of wearing traditional metal braces. Instead, you can straighten your teeth with ClearCorrect, the clear alternative to braces. ClearCorrect is similar to Invisalign® without the high price tag. It is a technology used to build custom, clear aligners to suit your teeth and straighten them over a period of time. Treatment can be completed in as little as three months!
Frequently Asked Questions
How do I know which cosmetic dentistry service is right for me?
The world of dentistry can seem confusing to navigate on your own. We want to be your guide and support. When you book in for a consultation, we can talk about your particular goals. Then, we'll go over all possible options that reach those goals. Together, you and your dentist will decide on the treatment plan that's right for you.
I've been avoiding going to the dentist for years. Can you still help me?
Yes! When you become a patient with us, you'll receive judgment-free care from our warm and welcoming team. We're here to help you no matter what state your teeth are currently in.
Am I a candidate for ClearCorrect?
There may be certain cases in which ClearCorrect is not appropriate. The only way to find out for certain is to book in for a consultation. You'll meet with a member of our team and have your teeth evaluated. After having a look, we can let you know if it will work for you. Because we've been providing this service for years, we're experienced in identifying who is a candidate for ClearCorrect and who would better benefit from another form of orthodontic treatment.
How long does a teeth whitening procedure take?
We offer both in-office and take-home options for teeth whitening. If you choose to have your teeth whitening completed in a single visit, you'll be in and out in about an hour. At-home kits take longer, with your maximum results being reached in about two weeks.
What if I want to make dramatic changes to my smile?
We can take care of you even if you would like to see bigger alterations to your teeth or gums. That's why we offer smile makeovers. With a smile makeover, you and your dentist will work together to decide which services will help you achieve your goals. We can space out your treatment as you wish or complete several procedures in a smaller time frame, depending on your goals.
Covering the Cost of Your Care
We're pleased to partner with zipPay. Through this company, you can access interest-free payments without waiting to have your treatment completed. We accept all health funds and have a HICAPS machine on-site so you can claim your rebate on the day.
Book a Same-Day Visit
Would you like to get in on the day? We have same-day bookings. Contact our team today to check our availability and learn more about cosmetic dentistry Liverpool!
CONTACT US
* Any surgical or invasive procedure carries risks. Before proceeding, you should seek a second opinion from an appropriately qualified health practitioner.

Cosmetic Dentist in Liverpool NSW | (02) 9601 3164