White Dental Fillings at HealthPoint Dental
You brush, floss and keep your regular appointment with us. These actions will likely keep your teeth and gums in excellent shape. Occasionally, tooth decay can still set in despite these efforts. This common oral health concern affects all ages. We'll detect any areas of decay at your periodic checkups with us and address it immediately so that it can't worsen or spread to other teeth.
The Benefits of Our White Fillings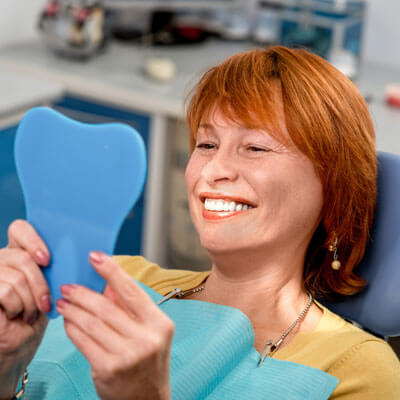 A filling is the most effective way to address tooth decay. Our tooth-coloured fillings blend in with the rest of your teeth so they aren't noticeable. White fillings are now the standard, replacing the silver amalgam fillings of days past. Our fillings are available in composite or porcelain.
There are many advantages to having tooth-coloured fillings:
Requires the removal of less tooth
Blends in with the rest of your smile
Looks natural
Doesn't contract or expand when hot or cold touches it
Mercury-free
What to Expect When You Get a Filling
We'll normally identify the need for a filling at your examination. Once we determine that it's the most appropriate form of treatment for you, we'll closely evaluate the tooth and make a plan to apply the filling. You'll receive anaesthetic so that you will remain comfortable while you get your filling Liverpool. The decay will be removed from your tooth, then disinfected so that the bacteria won't re-enter the area.
Finally, the filling will be applied and allowed to harden. It is then polished to a gleaming finish. We'll carefully check it to make sure that it's perfect and you're satisfied with the result.
Inlays and Onlays For Larger Areas of Decay
Large areas of decay may need more coverage than a filling can offer. In such a case, we can provide you with an inlay or onlay. These restorations will be customised to your tooth, created in our laboratory by experienced technicians. They can fit into the cusps of teeth or go over them depending on what you require. Once we receive them back from our laboratory, they can be strongly bonded into place.
Book Your First Appointment
Would you like to get in straightaway? We provide same-day bookings. Contact our friendly team today! You can use your health fund cover and claim your rebate straightaway with our HICAPS machine. Is your child coming in for an appointment? We accept The Child Dental Benefits Schedule, which provides $1000 in basic dental care every two years for eligible children.
CONTACT US

White Dental Fillings in Liverpool NSW | (02) 9601 3164