Custom Mouth Guards at HealthPoint Dental
Are you active in a sport such as cricket, boxing or football? Do you have a child involved in athletics? If so, you are likely aware of the chance of injury. What you may not realise is that an injury can happen to any part of your body, and your mouth, jaw and head are no exception. You can protect these areas and your overall oral health with a custom-created mouth guard from HealthPoint Dental.
Why Professional Mouth Guards Are Superior
You've probably seen the kits at the chemist you can buy to make a mouth guard. These kits involve boiling a piece of plastic, then biting into it. The price seems right – so what's the difference between that one and what we provide? These products couldn't be more different. There are several aspects that set our mouth guards apart from those "bite and boil" kits you see in shops.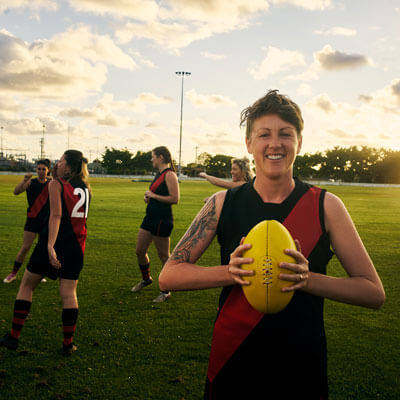 Our mouth guards have several advantages:
Allow you to breathe normally
Allow you to speak normally
Are comfortable to wear
Are thick enough to provide the protection you need
Can prevent a concussion
Custom-created just for you
Fit you snugly
A mouth guard you fit yourself from the chemist doesn't rest on teeth like a professionally-made one will. That means it won't fit like ours do, and the safety provided it at a much lower level. You can feel confident playing your sport knowing that your mouth, jaw, head, neck and cheeks have the security they need with our mouth guards.
What to Expect
We'll see you to take impressions of your teeth. Our laboratory will use these impressions to fabricate your mouth guard. You can choose a colour that you prefer for your mouth guard. Team colours are a popular choice, particularly amongst youth. It takes a week or two for the laboratory to make your mouth guard Liverpool, then send it back to us. We'll call you when you can come and pick it up, and you can begin wearing it straightaway to practices or matches.
Book Your Visit With Us
If you need a mouth guard or are due for a checkup, contact HealthPoint Dental today! A member of our friendly team will get you booked in. Use your health fund coverage for your visits at our practice. Your rebate can be claimed on the spot with our HICAPS machine.
CONTACT US

Custom Mouthguards in Liverpool NSW | (02) 9601 3164