Root Canal Treatment at HealthPoint Dental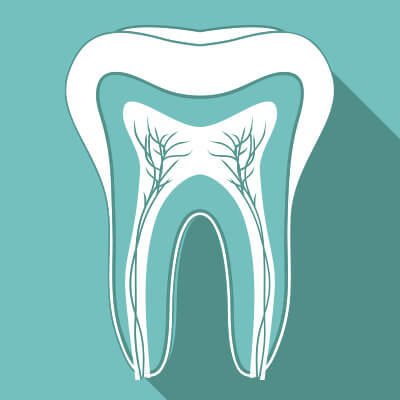 At HealthPoint Dental, you can find a broad range of solutions to keep your smile healthy and bright. A root canal treatment, or endodontic therapy, can preserve your smile. A tooth that would otherwise require extraction can be saved with this procedure. Though you may think that a root canal must involve discomfort, today's modern dentistry will keep your root canal treatment simple for you.
What a Root Canal Involves
A root canal treatment addresses a tooth that has an infection deep inside, affecting the nerve of the tooth. The infection is removed and the area cleaned, then filled and sealed off so that the infection can't recur.
Once your tooth no longer has any disease present, it still requires an extra measure of strength. The infection weakens your tooth, but a dental crown can restore its stability. We can place a crown over the tooth so that you can enjoy the full function of your smile.
The Signs You Need a Root Canal
Do you think that you may need a root canal? There are some symptoms that you should watch out for:
A darkened tooth
Drainage around your gum line
Fractured teeth
Severe pain
Tooth sensitivity
What looks like a pimple on your gums
There's only one way to know if you require a root canal treatment. You'll need to have a consultation with our team so that we can evaluate you. Our thorough examination will include X-rays to assess your tooth and the surrounding bone.
How We'll Keep You Comfortable
We want you to be able to proceed with ease during any dental procedure with us. We'll administer anaesthetic so that any discomfort you feel is minimal. Most people are surprised at how easy it is to have a root canal treatment! Though in days past it may have conjured up the idea of pain, thanks to today's modern dentistry, you'll be comfortable.
We'll walk you through each step before beginning so that you feel confident in getting started. We only begin once you agree that you're numbed and are ready to proceed.
Book Your Visit With Us Today
We provide same-day appointments so that you can get in straightaway when you need to. Contact our friendly team today to schedule your first visit! We accept health fund cover and have a HICAPS machine on-site so you can claim your rebate on the spot.
CONTACT US
* Any surgical or invasive procedure carries risks. Before proceeding, you should seek a second opinion from an appropriately qualified health practitioner.

Root Canal in Liverpool NSW | (02) 9601 3164