Teeth Whitening Liverpool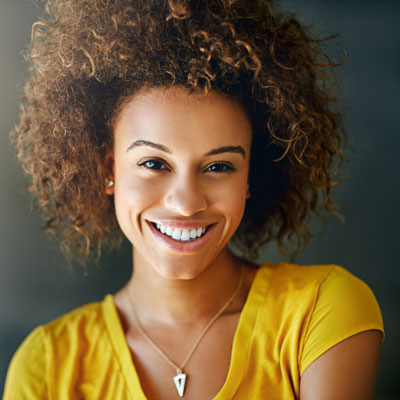 The team at HealthPoint Dental provides an array of solutions to help you achieve a smile that you're proud of. We believe that everyone deserves to like what they see when they look in the mirror. When you're happy with your smile, it shows. You'll feel more confident, which will show in your work and personal lives. Others will think you make a lasting first impression when they meet you.
If you'd like to make a change to your teeth, you may want to consider having them whitened. Though a simple procedure, showing off a brighter smile can make a vast difference in your self-esteem and ability to interact with others.
Our Whitening Options for You
Teeth whitening is an increasingly popular option around the world. In as little as a single appointment, you can whiten your smile up to eight shades. Alternatively, you can choose to do your whitening in the evenings from the convenience of your home. Which option is best for you will depend on your particular goals. Some people prefer to see instant results, making in-chair whitening the ideal choice.
Others don't mind waiting and enjoy the convenience of teeth whitening in their own time. If that sounds like you, our take-home whitening option may be best for you.
The In-Chair Whitening Procedure
If you want the best possible results, we recommend that you have your whitening procedure done in our clinic.
You'll be kept comfortable during your entire appointment. You can sit back and choose a programme to watch on television from our luxurious dental chair. Perhaps best of all, your whitening treatment can be done on your lunch break, before work or during a convenient Saturday visit.
Our patients feel the best part of choosing our in-chair whitening is that they can come in on their lunch break and leave with their lustrous new smile. Because the appointment is so short, it's easy to fit in your teeth whitening during the day.
The At-Home Whitening Procedure
If you find it difficult to get in for an appointment, a take-home whitening kit can give you brilliant results. We'll custom-create trays for you, then provide you with the trays, whitening gel and instructions on how to complete your whitening. You'll apply the gel to your trays, then wear them for a set amount of time over a number of days.
We'll go over the full instructions with you when you pick up your kit so that you know exactly how to proceed. You'll be in control at all times, meaning you can stop your whitening when you think that you've reached your desired shade. Please note that your at-home whitening kit likely won't get the dynamic results that our in-chair whitening does. If you choose in-chair, we can use professional-grade whitening gel, which gives superior results.
Frequently Asked Questions
If you're considering brightening your smile, you may have some concerns. Below, you'll find answers to the questions our patients often ask us about teeth whitening. If you have other queries not answered here, please feel free to contact us straight away so that we can discuss your concerns.
Which whitening procedure should I choose: in-office whitening or take-home whitening?
With different choices available for teeth whitening, it may seem difficult to know which is the best choice for you. The whitening option that's right for you will depend on your goals and lifestyle. If you have an upcoming event that you want to transform your teeth for, in-office whitening is likely your best bet.
If you have a difficult time coming in for appointments or don't mind if your whitening takes some time, you may want a take-home kit. For those who are looking for a quicker result, however, we recommend our in-office teeth whitening.
Not sure which option is right for you? A member of our friendly staff will be happy to thoroughly discuss the take-home whitening procedure and the in-office whitening procedures with you. Together, you'll be able to decide how best to proceed to get the results you want.
How long does it take to get results with a take-home teeth whitening kit?
A take-home teeth whitening kit takes longer to get results than our single-visit in-office procedure. You can reach the maximum outcomes in about two weeks of treatment. If you're looking for quicker results, we recommend that you book in for an in-chair whitening appointment. Know that though you won't have the same level of whitening at home that you do in the office, it can still be highly effective and give a satisfactory level of whitening.
Are the whitening trays comfortable to wear?
Yes. One tremendous advantage of having professional-grade whitening, whether in-office or take-home, is the customised trays. We custom-fit them to you so that you won't have to worry about being uncomfortable while your whitening is completed. The trays will be filled with the appropriate whitening solution. You'll then wear them on your teeth for a set amount of time.
The time you wear your trays will depend on whether you're having an in-home procedure or in-office whitening. We'll go over all the details with you after you book in for your whitening consultation.
Will I have sensitive teeth after I've completed my whitening treatment?
Some people may experience slight sensitivity for a day or two after their whitening procedure has been completed. Any effects such as these, however, are temporary. If you feel concerned about your level of sensitivity, please contact us straightaway. A member of our team will discuss your concerns. If needed, we can book you in for a quick appointment with a dentist. They'll be able to look at your teeth and complete any needed treatment.
Are there any people who aren't candidates for teeth whitening?
Yes. If you have a smile mostly made up of veneers, a dental bridge or crowns, whitening isn't advisable. Whitening can only affect natural teeth, so it won't change the colour of any restorations you have. Furthermore, if you are found to have any preexisting dental concerns such as cavities, these will need to be addressed before you can embark on a teeth whitening procedure.
Can I get the same results from a teeth whitening kit that I buy at the chemist?
Today, there are numerous options available for you to whiten your teeth. There are a few important reasons to consider having professional-grade whitening instead of buying an over-the-counter kit.
The first is that you won't be supervised by someone who is experienced in whitening teeth as you would be at our practice. The trays that are included in these kits aren't custom-fitted to you. Not only may they be uncomfortable, but without a snug fit, your whitening won't get as good of results.
When you choose professional whitening, you can feel confident in the results you can expect and in your safety throughout the procedure. With our supervision and instructions, you can be confident that you will be satisfied with your teeth's sparkling new colour.
I'm worried about the cost of teeth whitening. Do you have payment plans available?
Yes. We want your dental care to be affordable for you. To do so, we work with zipPay and DentiCare to arrange flexible payment plans. Through these companies, you can get your treatment now and pay interest-free installments later. There is no interest involved, making it affordable and straightforward. To learn more, let a member of our staff know and we'll direct you on where to find further information.
Discover Your Most Brilliant Look
A bright smile makes an incredible first impression. Would you like to learn more about getting a look that you feel proud to have? Contact our friendly team today to schedule your appointment or learn more about teeth whitening Liverpool! Same-day visits are often available so that you don't have to wait to start on transforming your smile. We're also here for you on Saturdays, making your bookings with us fit conveniently into your schedule.
* Any surgical or invasive procedure carries risks. Before proceeding, you should seek a second opinion from an appropriately qualified health practitioner.

Teeth Whitening in Liverpool NSW | (02) 9601 3164