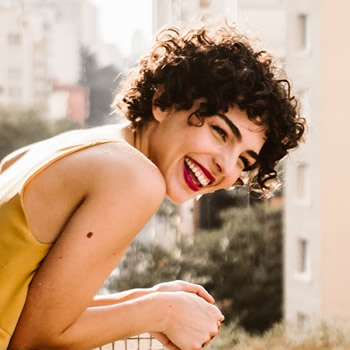 Are you dissatisfied with the way your smile looks? If so, there may be simple alterations you can make so that you can feel proud showing off your pearly whites. Cosmetic dentistry solutions are gaining popularity around the world. People love that with a single procedure, they can show off a smile that they're proud of.
Our cosmetic dentistry options include the following:
Crowns and Bridges
If your teeth have been damaged, they may look unsightly or leave you unable to chew on one side of your mouth. A crown can cover the damage, while a bridge replaces one or more missing teeth.
Veneers
Want that celebrity smile? There's no better way than with veneers. They mask any imperfections such as discolouration or misshapen teeth. When applied, they'll give you a perfectly aligned, bright appearance.
Teeth Whitening
We carry the world-renowned Philips Zoom whitening system. It's widely regarded as the most effective in the world, whitening teeth up to eight shades during a single appointment. You can also choose to whiten your teeth on your own time with a convenient take-home kit.
Smile Makeovers
If you require a combination of our services, we'll work with you to create an individual smile makeover plan. You and your dentist will partner together to make sure that your goals are met and treatment is carried out within the time frame that's right for you.
ClearCorrect
Want to have orthodontics, but would like to leave the metal "train tracks" behind? These cost-effective clear aligners are designed to shift your teeth in a short amount of time — as little as three months is possible!
Our New Patient Special
New to HealthPoint Dental? Take advantage of our promotion. For your first appointment, you'll pay just $89. Often, a checkup is necessary before embarking on cosmetic dentistry treatments. Contact us today to get started!
* Any surgical or invasive procedure carries risks. Before proceeding, you should seek a second opinion from an appropriately qualified health practitioner.