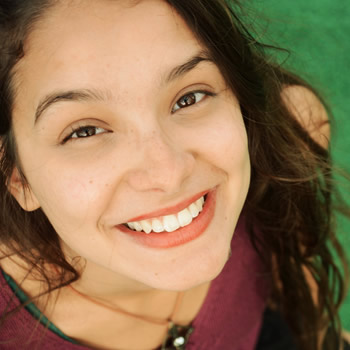 All over the world, people love the results they get from Philips Zoom teeth whitening. At HealthPoint Dental, we offer you this effective solution that will make you proud to show off your smile again. If you've noticed that your teeth aren't as bright as they used to be, we can whiten them during a single hour-long appointment or give you a convenient take-home kit.
Up to Eight Shades Whiter
When you choose Zoom whitening, you won't have to worry about increased sensitivity, which is a typical result from other whitening options. Zoom minimises your sensitivity and maximises the results that you can achieve from a single session. You'll have teeth that are up to eight shades whiter when you choose to have our in-chair whitening completed.
We have a television in the ceiling that you can watch from our comfortable dental chair, completing your whitening promptly before work, on your lunch break or in the evening.
Completing Teeth Whitening on Your Own Time
If you're not in a hurry to see results, you may want to look into our take-home kits. The trays that you wear on your teeth will be custom-created in our practice. You'll take them home along with a whitening solution of the appropriate concentration. You can wear your trays for a set number of hours or overnight. A member of our team will go over the full instructions with you so that you know what to expect.
When your whitening needs a touch-up, the take-home kit is the perfect way to ensure your smile stays in great shape.
Benefit from the latest whitening technology. Contact us today!
* Any surgical or invasive procedure carries risks. Before proceeding, you should seek a second opinion from an appropriately qualified health practitioner.