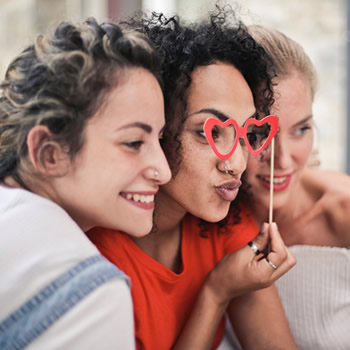 All too often, adults of varying ages lack the smile confidence they deserve. Maybe they are constantly hiding from the camera or avoiding ear-to-ear grins. Their teeth insecurities are preventing them from living their best lives.
If this sounds familiar, you may be a good candidate for a smile makeover! You can renew your appearance with one or more of the following cosmetic dentistry procedures:
The Perfect Combination
Crowns and bridges, veneers, teeth whitening, and ClearCorrect aligners are all procedures than can be performed individually or in combination with one another. For the most noticeable results, patients tend to choose at least two of these services to enhance their smiles.
Are you missing a tooth? Do you also dislike your discoloured, coffee-stained teeth? Dental bridges and in-chair teeth whitening might be the right answers for you. Maybe you have all your teeth, but you are unhappy with their natural structure. On top of that, perhaps your teeth are not nearly as straight as you would prefer. In this case, veneers and ClearCorrect aligners could be what you need.
How Long Will My Makeover Take?
Each cosmetic procedure requires different amounts of care. So it's hard to predict precisely how long your unique smile makeover will take. However, with the exception of ClearCorrect aligners, which can result in a noticeable change in as little as three months, most of our services are instantaneous.
Rest assured, the time you commit to your smile now may equal years of happiness ahead.
Where to Begin
No matter your reasons for considering a smile makeover, HealthPoint Dental is here to support you. Contact our practice to learn more about the cosmetic dentistry services we offer. Our professional team looks forward to getting to know you and helping make your smile dreams come true!
* Any surgical or invasive procedure carries risks. Before proceeding, you should seek a second opinion from an appropriately qualified health practitioner.